What is Color Guard?
Color Guard is a group that performs with the Marching Band using dance and props. We bring life and color to the Marching Band show by acting, dancing, spinning flags and other props.
Why Join?
· Make friends before school starts
· Free Football Games
· Amazing Competitions
No experience is necessary!
We will teach you everything you need to know. So if you have a friend who wants be part of the band but doesn't play an instrument, they can join the Color Guard!
We will have an informational meeting and practice on Wednesday, June 28 from 9am-12noon at Howell High School in the Band Room (B106).
Please wear gym clothes and sneakers. Bring water and a snack. Feel free to bring any friends who are also interested.
Additional Practice Dates
(from 9a-12noon, meet in B106)
July 5, 12, 19, 26
August 2, 9, 16
Check the Band Calendar for Leadership Camp dates and the fall schedule.
If you have any questions, feel free to contact me (
kmcdermot@frshd.com
).
Confidentiality Notice:
The information contained in this communication is privileged and confidential and is intended for the sole use of the intended recipient. If you are not the intended recipient of this email, do not read, distribute or reproduce it (including any attachments). If you have received this email in error, please immediately notify the sender by telephone or email reply.
If you have any questions, contact Mrs. McDermott (
kmcdermott@frhsd.com
or
732-919-2131 ext. 4183)
or Mr. Limaldi.
Powered by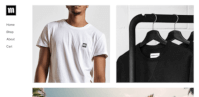 Create your own unique website with customizable templates.