Why do we need to fund raise so much?
To do the competitions, trips, community events, and other cool things that the band does, takes a lot of effort and money. To pay the competition fees, snacks for the band members, transporting the instruments, awards for seniors, and a lot of other extras, the Music Parents Association and band members have to raise money. Below are many of fundraisers that we do through out the year. Please support us.
Shop With Scrip
Stop buying giftcards at the supermarket...instead, start making money off of your purchases. Each gift card earns a percentage back to the band and directly towards any bill your member will have for a spring trip. Go to this
website
and enter enrollment code FDALE76F4L143 Email Stephanie Bedore with questions at Stephbed@optonline.net. Totals made through SCRIPS thru the end of February 2016 are below.
Bake Sales at Home Games
At all home games, we have bake sales on the home and away side. Please donate bake goods (easy things to pick up and eat like brownies, cookies, etc.sell
the best) and come and buy some.
Howell Marching Rebels Apparel
Get some new Rebel gear in time for the upcoming season for your marcher and for you. There's all kinds of options--t-shirts, sweatshirts, sweatpants, etc.
Scarves, Car Magnets, and Shades
At our bake sale table, we also sell Howell HS and Howell Marching Rebel spirit gear.
Car Washes, Applebee's Breakfasts, Community Clean Ups, Shop Rite Bagging
Throughout the year, we ask that the band members participate in ways to help the band make money. Our next Car Wash is September 18th at Freewood Acres Firehouse from 9-12. We also do Community Clean Ups our next one is September 15th. We are having our Annual Applebee's Pancake Breakfast on Sunday September 24th. Our next Shop Rite bagging is Sunday, November 19th--Shop Rite in Wall. Have your band member pick a shift to "work".
We always need parent volunteers! Check out our Sign Up Genius to volunteer. It's located on the bottom of the main page.
Clothing Drives
Our first clothing drive collection is Wednesday August 29th. Pick up is at 4:30 pm that night but bags can be dropped off all week during Leadership Camp.
​Our goal is to get over 500lbs.!!
Powered by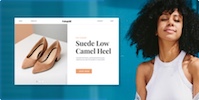 Create your own unique website with customizable templates.